FND Presents the Best Booth Award Championship Belt & Medals from IFE 2022
hdfadmin
This past year marked the eight anniversary of the Fastener News Desk Best Booth Awards from the International Fastener Expo! The return of the fastener industry after two years of pandemic restrictions turned out 3,500+ attendees representing 36 countries from around the world for the three-day event. The expo floor featured 450 total exhibitors including 30 new exhibitors making their debut at IFE. 
The Best Booth Awards recognize International Fastener Expo exhibitors for their booth design, creativity and branding. The awards are a way to honor and reward those exhibitors whose time, energy and efforts go into creating their displays that will inspire and wow the attendees. We continue to be impressed with the many ways companies in our industry attract traffic to their booths on the expo floor. Many companies have casual sitting areas to encourage clients to spend more time in the booth. Others have fun ways to spend time in their booths by offering unique giveaways, drinks and good eats, and some with full-on fun and games. Props go out to all of those whose use of social media leading up to the expo was excellent.
This year's categories included: Overall Best Booth Award, Best Group, Best Customer Experience, Best Giveaway, Best Creativity, & Best Use/New Technology. Fastener News Desk wants to wish all of the 2022 outstanding Best Booth Award Winners much congratulations and recognition for all the effort and teamwork that went into creating an experience that clients could interact with and remember. 
BEST GROUP – BRIGHTON BEST INTERNATIONAL

BEST CUSTOMER EXPERIENCE – FULLER METRIC PARTS LTD. & PACIFIC BOLT MANUFACTURING

BEST GIVEAWAY – RISCO FASTENERS

BEST CREATIVITY – AFIXX ALLIANCE & CROSSROADS DISTRIBUTOR SOURCE

BEST USE OF TECHNOLOGY – FRY STEEL
The 2022 Overall Best Booth Award Winner takes home the best bling Fastener News Desk has given away with a customized Ultimate 6lb Custom Championship Belt by Trophy Smack!  Fastener News Desk and our award sponsor, the International Fastener Expo wanted to immortalize your teamwork and creativity with a professional-grade championship belt! Trophy Smack's championship belt raises the stakes for any competition. We can't wait to see what your company has in store for our team in 2023! 
Continental-Aero brought it all to Vegas this year. Their sleek booth earned top honors based on its design, product layout, uniformed look, and team. The booth was colorful, spacious, with great signage identifying what they did, and the display of their product samples that was neat and organized. Their team was energetic, pleasant, and helpful in their interactions with attendees, pointing out products and sharing product information. Continental- Aero came prepared this year with the full package.
BEST OVERALL BOOTH – CONTINENTAL-AERO
"We are all very excited to have been chosen for the Fastener News Desk Best Overall Booth Award at IFE 2022!  Our team started discussing concepts early in 2022 and could hardly contain our enthusiasm when the vision began to come alive. The result was a dynamic environment in which to engage and educate our customers about Continental-Aero and the value we bring to their supply chain.  Fastener News Desk's recognition and appreciation of our concept and the C-A Team is so energizing we have already started working on plans for IFE 2023!" – Kelly Wiechen, President 
ABOUT CONTINENTAL-AERO
Continental-Aero, a stocking master distributor of nylon insert locknuts, all-metal locknuts and finished hex nuts will continue to focus on supplying the North American distributor market. Continental-Aero is famous for and stocks one of the largest locknut inventories with its branded Purple Color. NYLON TORK LOCKNUTS, ALL-METAL LOCKNUTS, & GR 5 & GR 8 FINISHED HEX NUTS
Website:  https://www.continental-aero.com/
CHECK OUT some closeups of the THE 2022 BEST BOOTH AWARD CHAMPIONSHIP BELT!
---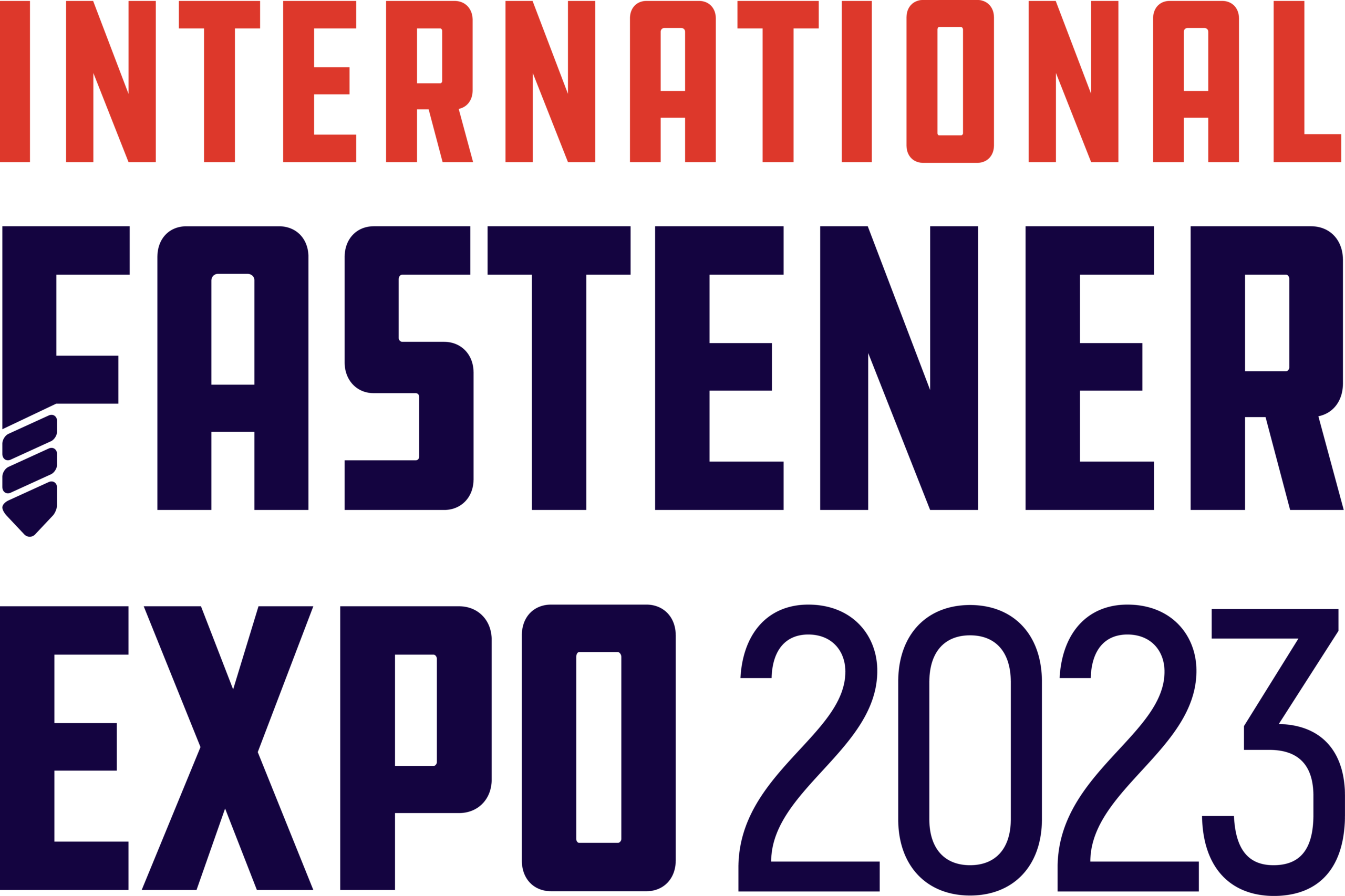 International Fastener Expo had an outstanding attendance at the 2022 Event in Las Vegas, NV. The International Fastener Expo (IFE), the largest North American B2B Expo focused on the Fastener industry. The annual event is scheduled for October 9-11, 2023, at the Mandalay Bay Convention Center, in Las Vegas, NV. 
---
RELATED CONTENT:
Fastener News Desk's Best Booth Awards from IFE 2022 Announced
IFE 2022 Fastener Hall of Fame & Young Professional of the Year Award Ceremony
Best Booth Awards, Fastener News, International Fastener Expo