IN THE NEWS with Fastener News Desk the Week of January 16, 2023
hdfadmin
Here's what's happening in and around the fastener industry the Week of January 16, 2023
Watch Now on FastenerTV (8:22)
---
BREAKING NEWS:
AFC Industries has acquired Motor City Industrial. Terms of the deal were not disclosed. For over 50 years, Motor City and its subsidiaries, Quality Fastener, Smith Fastener, and Emco Industrial have helped improve the efficiency and supply chain management of U.S. manufacturers. With a broad line of value-added products, processes, and technology, Motor City has been on the forefront of fastener and small component management and distribution services throughout the United States.
---
The seasonally adjusted Fastener Distributor Index (FDI) capped off the year with a startling sub-50 reading, coming in at 43.8 in December. This was a significant deceleration from last month's 54.9 reading and indicates market conditions worsened vs. November. Commentary pointed to slowing around the holidays and domestic trucking issues constraining product supply as the primary culprits. Looking ahead, the Forward-Looking Indicator (FLI) registered another sub-50 index value at 45.0 but improved modestly vs. last month. Overall, the FDI/FLI suggest continued slowing in fastener distribution market conditions.
---
The Mid-West Fastener Association and BTM Manufacturing announced that Jake Davis, BTM Manufacturing President, will begin serving as the Mid-West Fastener Association's Board President effective January 2023. The Mid-West Fastener Association is one of the oldest fastener associations in the United States, beginning in 1946. For the past seven decades, the association has expanded and evolved to include members across the country.
Jake Davis, BTM Manufacturing to Serve as Mid-West Fastener Association's Board President
---
Würth Group closes 2022 fiscal year with 19.95 billion Euros in sales. The Würth Group, the global market leader in the development, production and sale of assembly and fastening materials, once again proved its competitive strength and stability in the 2022 fiscal year: The globally operating Group based in Germany achieved new record results.
Würth Group closes 2022 fiscal year with EUR 19.95 billion in sales
---
Bossard Group Reports New records in a challenging environment, Sales financial year and fourth quarter 2022. The Bossard Group achieved new records in all three market regions. Sales in the financial year 2022 amounted to over 1 billion Swiss francs vs just under 1 billion in 2021. Read more:
---
Bulten has streamlined their global distribution chain, aiming to bring about more efficient logistics in order to reduce lead times, and streamline processes, while also reducing costs and environmental impact. The streamlining will involve the closure of Bulten's logistics center in Gothenburg, one of the company's two such centers in Sweden. "Streamlining the distribution chain will allow better transportation flows and thereby also reduce environmental impact. The President and CEO of Bulten added that the streamlining will reduce costs and capital tied up. Read more: 
---
LISI Aerospace welcomed Scott Wood as the Chief Operating Officer role for LISI Aerospace – North America. Scott brings over 20 years of experience in multi-site operations, general management, and product management in Aerospace & Defense in both public and private equity-sponsored companies. He has a proven track record of creating operational excellence while driving significant growth, profitability, and new product development. Scott will be responsible for coordinating activities among the North American Fastener plants. 
---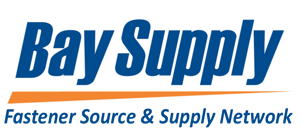 A B2B marketplace bolts together a digital payments foundation. Bay Supply is building a digital payments base and adding more types of electronic payments, finance options and related tools. Bay Supply is looking to add electronic data interchange in the next few months. "We are adding this under their Bay Connect launch in Q1. Bay Supply is the first online marketplace for the fastening industry, where sourcing professionals, manufacturers and distributors can effortlessly collaborate, quote, and transact business.
---
FASTENER MUSEUM launches first exhibit:
Setko Fasteners has been part of the fastener industry for 87 years. Over the generations, Setko has continued to fasten the world together by providing quality socket products.
This past Christmas season Setko reissued a family favorite board game "3 SQUARE PUZZLER" AS FIRST IN EXCLUSIVE PUZZLES SERIES, that was first introduced to the industry over 70 years ago. Check out their display featured at Fastener News Desk.
Setko Fasteners Issues "3 Square Puzzler" as First in Exclusive Puzzles Series
---
The Mid-West Fastener Association will be hosting a State of the Industry Panel Discussion on February 23rd. Registration will be available soon! For more info go to MWFA.net
---
The Fastener Training Institute has a two-part webinar series: METRIC FASTENERS
Dates: Thursday, January 19th and Thursday, February 2nd | Time: 11:00 – 12:30 P
Get details and register at FastenerTraining.org
---
The stories featured in this week's episode of IN THE NEWS can be found at Fastener News Desk or in our Twitter feed @FastenerNews and on LinkedIn in the Fastener News Group!
---
Have you tried buying fasteners online?
Industrial products are comprehensive and purchasing them online can lead to a poor customer experience when utilizing filtered search. The Product Genius's grid technology allows your clients to search, sort and purchase 100's of products from a one-page buying experience.
Experience and Demo FAST Fastener buying at 1-800-Fasteners.com.
PGT's services also include, data cleaning and preparation, consulting, and strategizing. Contact ProductGeniusTechnology.com or call 1-800-fasteners to find out how to get started today.
---
If you would like to share your company's events, news or sponsor an upcoming episode of IN THE NEWS or would like to add to the Fastener Museum me: lisa@fastenernewsdesk.com.
---
Thanks for tuning in to this week's episode of IN THE NEWS with Fastener News Desk.

Until next week, be well, be safe and Keep it Fastenating
---
Tags: #Fasteners #FastenerNews #Manufacturing #PlasticFasteners #Fastening #3DPrinted #FastenerTechnology #FastenerIndustry #supplychain #Distribution #FastenerDistributors #lisiaerospacenorthamerica #lisiaerospace
---
RELATED CONTENT:
Setko Fasteners Issues "3 Square Puzzler" as First in Exclusive Puzzles Series