IN THE NEWS with Fastener News Desk the Week of December 5th, 2022
hdfadmin
Here's what's happening in and around the fastener industry this week…
Watch Now on FastenerTV (5:42)
---
The Fastener Training Institute announced the 2023 Training Schedule with more in-person classes to get back to a pre-pandemic training experience. The schedule consists of nine in-person classes, three Fastener Training Weeks, webinars, and specialty classes the International Fastener Expo and Fastener Fair.
---
Fastener Tool & Supply, Inc. a nationwide leader in fastener distribution located in Solon, OH announced the launch of their new website: FastenerTool.com. The foundation of Fastener Tool & Supply's business has been rooted in their commitment to operational excellence and customer service since 1977. Additionally, their focus on innovation, quality, and continuous improvement has helped grow their reach across North America. Now, their website is also centered around these fundamental principles.
---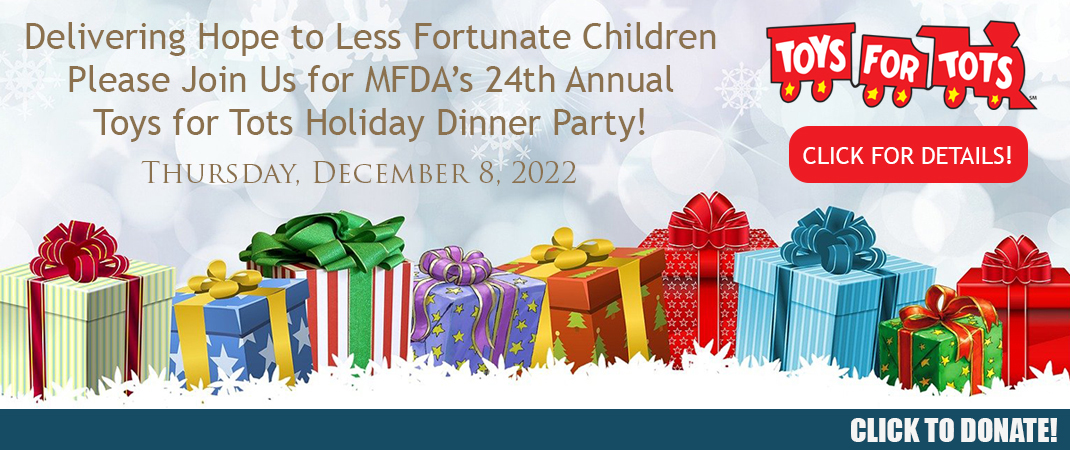 The Metropolitan Fastener Distributor Association will be delivering hope this Christmas for the less fortunate with their 24th Annual Toys for Tots Holiday Dinner. The MWFA will be supporting Toys for Tots at their annual holiday party December 8th, 2022 6:00 – 9:00PM. Please be sure to bring an unwrapped toy or cash gift so that no child is left out this Holiday season. Go to MWFA.net to register or donate today!
---

Pac West Fastener Associations Holiday Casino Party & Toys for Tots Collection takes place Thursday, December 8, 2022, at the Holiday Inn, in La Mirada, CA. The Pacific-West Fastener Association is proud to be a longtime sponsor of the U.S. Marine Corps Reserve's Toys for Tots program. If you can, please bring a new, unwrapped toy for this worthy cause. Go to pac-west.org to register.
---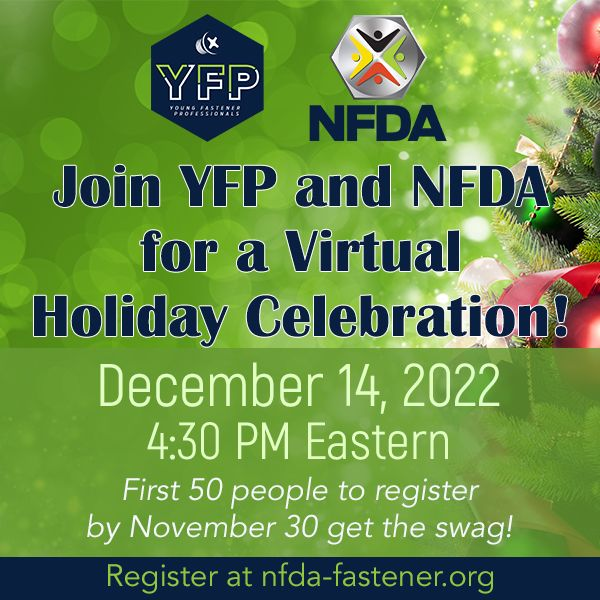 The National Fastener Distributor Association will host their 2022 Virtual Holiday Celebration! Join the National Fastener Distributor Association for a fun and relaxed virtual event with spirits and classic holiday trivia Wednesday, December 14, 2022, at 4:30 PM Eastern. The NFDA & YFP hope you'll join them for some holiday fun! This event is free, but registration is required. To register go to: NFDA-Fastener.org
---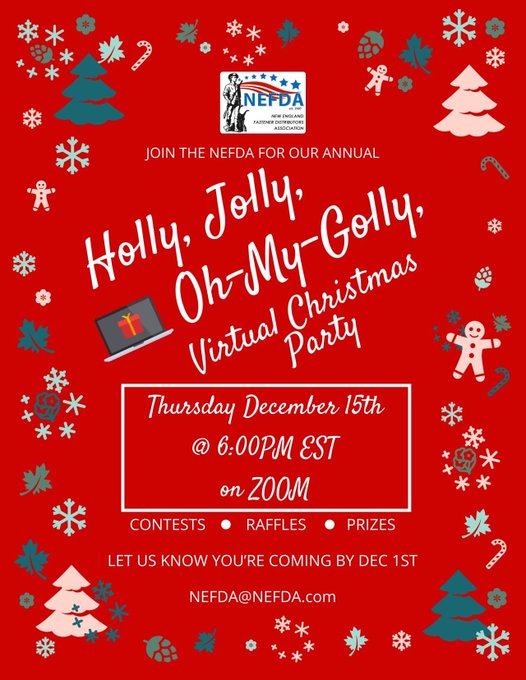 Celebrate the Holidays with the Northeast Fastener Distributor Association and fastener friends on December 15th @ 6:00pm (EST) for their Virtual Jingle & Mingle Christmas Party! Go to NEFDA.com for registration information.
---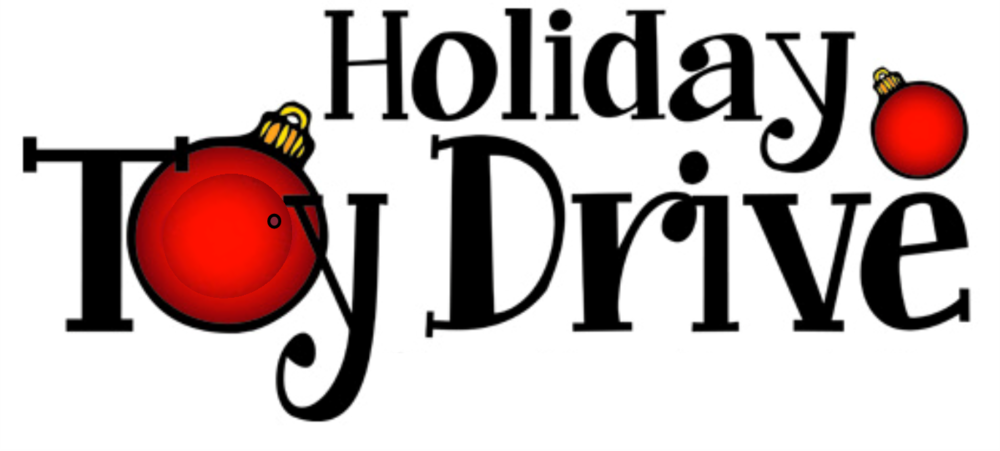 The Southwestern Fastener Association will host their Holiday Toy Drive on Thursday, December 15th, 2022 5:30 PM – 8:30 PM CST. This a great time to give back while meeting up with people in the fastener industry to expand your network. Go to Southwesternfastener.org to register!
---
The stories featured in this week's episode of IN THE NEWS can be found at Fastener News Desk or in our Twitter feed @FastenerNews and on LinkedIn in the Fastener News Group!
---
Industrial products are comprehensive and purchasing them online can lead to a poor customer experience when utilizing filtered search. The Product Genius's grid technology allows your clients to search, sort and purchase 100's of products from a one-page buying experience.
Experience and Demo FAST Fastener buying at1-800-Fasteners.com.
PGT's services also include, data cleaning and preparation, consulting, and strategizing. Contact ProductGeniusTechnology.com or call 1-800-fasteners to find out how to get started today.
---
If you would like to share your company's events, news or sponsor an upcoming episode of IN THE NEWS or would like to add to the Fastener Museum me: lisa@fastenernewsdesk.com.
---
Thanks for tuning in to this week's episode of IN THE NEWS with Fastener News Desk.

Until next week, be well, be safe and Keep it Fastenating.
---
RELATED CONTENT:
IN THE NEWS with Fastener News Desk the Week of November 28th, 2022
IN THE NEWS with Fastener News Desk the Week of November 21st, 2022
Distribution, Fastener Association, Fastener News Podcast, Fastener TV