"Happy Days are Here Again" at IFE 2022
hdfadmin
By; Cris A. Young, Editor-at-Large
For more than 40 years, the International Fastener Expo has brought together both the domestic and international fastener industry on an annual basis to network, discover, learn, and source products and services through a highly efficient B2B relationship-focused atmosphere. The 41st edition of the International Fastener Expo in Las Vegas, NV October 17-19th, 2022 saw a record number of exhibitors and attendees since prior to the pandemic.
More than 450 exhibitors took over the Mandalay Bay exhibit halls E & F and were eager to connect with attendees from all areas of the industry including distributors, manufacturers, importers, engineers, technology providers, and sales reps. Meeting rooms were utilized for company gatherings of employees and customers.
From the minute the show opened the aisles were full of fastener folks from around the world. The booths were buzzing with conversations and demos.
This year's booths were full of team members, products, and tooling and machinery technology. Several of the booths found creative ways to interact with the show attendees with themes, games, and food and drink. There were many new exhibitors to be seen and despite some foreign countries limiting travel, the international section was very well staffed.
The Fastener Industry enjoyed a successful expo all-around. The International Fastener Expo's Welcome Reception and 3rd Annual Golf Outing were both very well attended. The golf outing at Bali Hai Golf Club course was sold-out. 145 players and 36 Teams got out on the course for fun, networking and perhaps some business relationships were forged as well.
The IFE Welcome Reception was jam packed with fastener folks. Lots of hugging with many toasting the opportunity to see friends, old and new. The cabanas were full of show attendees catching up on industry conversations. The Wurth sponsored WIFI cabana had the ladies ready for the party with their throwback to the roaring 20's theme and BD Cold Headed Products was smokin' with their cigar and whiskey party cabana. What a great way to get back into things at the show!
Kicking off #IFE2022, The Fastener Training Institute's class on Monday was full of eager students.
For the first time, the International Fastener Expo offered exhibitors and attendees a keynote speaker. Speaker Dirk Beveridge delivered his keynote session: INNOVATE! How to Create Relevancy in the Age of Disruption to attendees that were ready to learn how to move their businesses forward in the fast-changing digital business environment. In his keynote presentation, Dirk walked the audience through some key points:
How to Construct a vision that becomes a unifying force for change
Develop a culture of innovation and excellence
Distinguish your business through an innovative value proposition
Examine your business model relevance
Identify your leadership readiness along the spectrum of distributors
Those who attended learned about the 'noble calling' and how leaders managing the people within the company is more important than ever.
The educational tracks at Sessions Stage had the most attendees I've seen in years. This year the show featured a great mix of speakers from the industry, technology, leadership, and business. Speakers shared their insights and lessons learned to assist companies in succeeding in today's business environment.
The Matchmaking Lounge was a great place to sit down with suppliers and customers to discuss future business opportunities. Every time I walked by the tables were full of fastener folks getting it done.
The IFE Hall of Fame, Young Fastener Professional Awards Ceremony was held on Tuesday afternoon at Sessions Stage. The Fastener Industry gathered at the award ceremony to congratulate this year's awardees of the prestigious IFE Hall of Fame and Young Fastener Professional awards. This is always one of the best attended events of the show. It's nice to see a packed house, recognizing the inductees who have made this industry a great place to be.
Congratulations to the Young Fastener Professional of the Year, Bryan Wheeler of the Star Stainless Screw Co., and Fastener Hall of Famers: Andy Cohn (retired) Duncan Bolt, Rick Rudolph of Rick Rudolph Associates, Tim Malone of Spring Bolt and Nut Manufacturing, and Joseph Voltrauer of Volt Plastics. 
Fastener News Desk got to catch up with a few of the attendees to hear what they thought about the expo atmosphere this year. Here's what attendees said: (see video below)

"IFE 2022 was great!! The show felt like it was close to, if not back to pre-covid attendance numbers. Attending the show always allows for personal time to build deeper connections and more direct relationships with customers and suppliers; it's nice to be able to focus my attention on them away from everyday office distractions. Not to mention, the show removes the everyday conveniences of communicating through modern technology and helps us get back to actual face-to-face interactions with one another. And, how exciting and encouraging was it to see a ton of young, new faces in our industry!? In my 17 years of attending, the show has continued to represent more than just sales opportunities, it's the total experience; forging existing business relationships, meeting new people, increasing brand representation, and of course talking shop with the best of the best. I can't wait for next year!" Holly McDaniel, WCL Company
The social buzz was the best we've seen!
Check out the Twitter Feed before, during and after the expo! Click here: #IFE2022
Another great year making connections at International Fastener Expo. Thank you to all who stopped by the WIFI booth #IFE2022 pic.twitter.com/a43ddERC8C

— Fastener Women | WIFI (@fastenerwomen) October 19, 2022
Thank you for attending our session this morning: 5 Key Considerations for #OEMs When Selecting a #manufacturer or #distributor at #IFE2022. Don't forget to stop by our booth # 2023 on the #tradeshow floor! You might get to meet our newly elevated dual-CEOs!#events #fastener pic.twitter.com/TxbZzQZ0Rt

— Optimas Solutions (@Optimas_S) October 19, 2022
We want to thank everyone that join us at the IFE 2022 tradeshow. See you next year. #fasteners #ife2022 #ifetradeshow #iamapro pic.twitter.com/HvjjDsRpra

— Brighton Best (USA) (@BrightonBest) October 19, 2022
.@advancenow celebrated its 50th birthday at #IFE2022 yesterday! Congrats on 50 years of connecting with their suppliers and customers! pic.twitter.com/FlXrjUosNp

— International Fastener Expo (@FastenerShow) October 19, 2022
After not being able to be together for two years, IFE2022 certainly made up for it. The atmosphere was enthusiastic and exciting. The industry was happy to get back to a normal sense of business and networking at the show. We may have wrapped it up on Wednesday afternoon but we all took the feeling home with us to savor until next year……..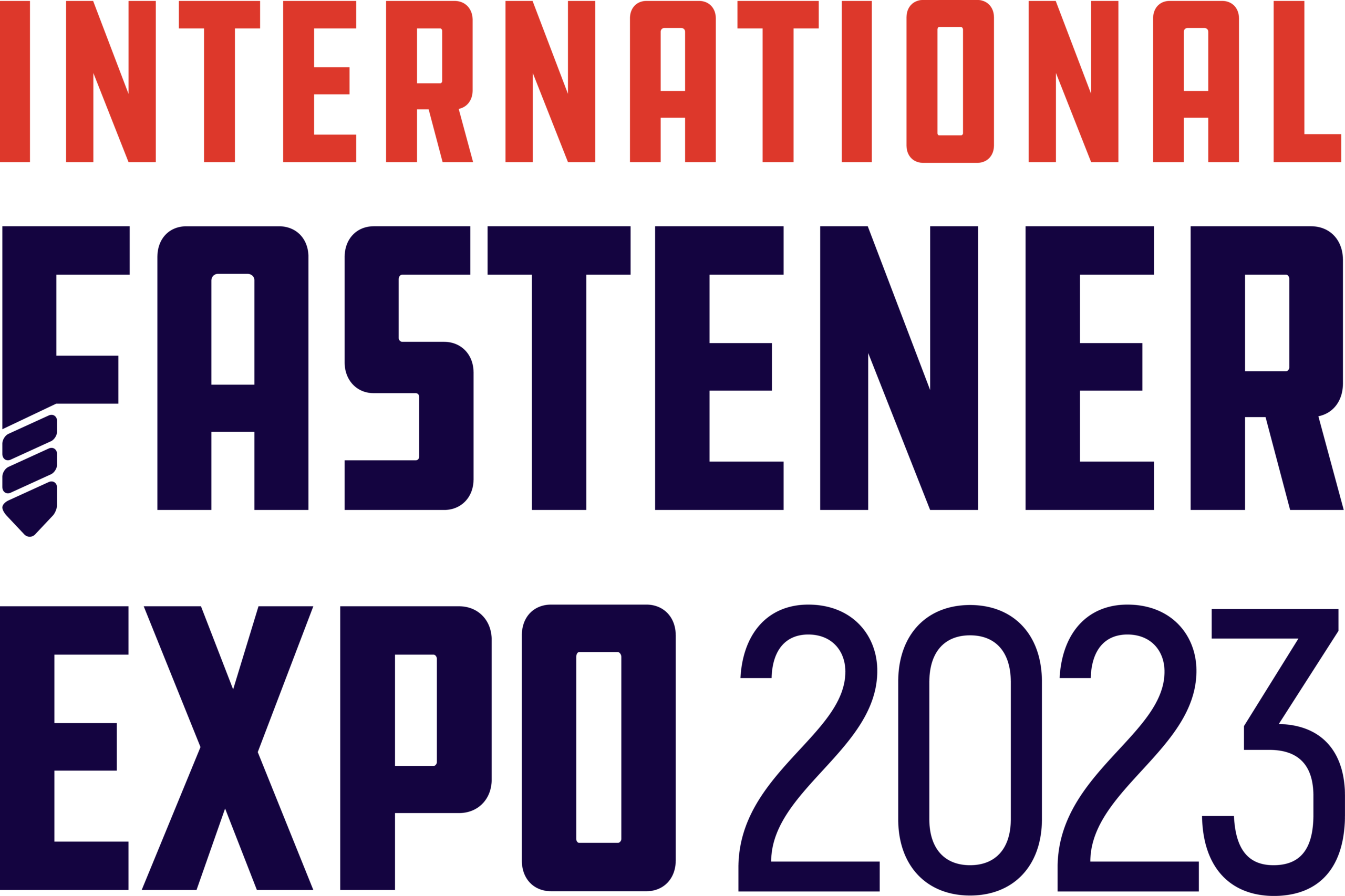 See you next year in Vegas, October 9-11, 2023!
Be sure to secure your location for IFE 2023 @ https://fastenershows.com/exhibitor/exhibit-inquire/
---
---
RELATED CONTENT:
Best Booth Awards, Digital Media, Fastener Event, Fastener Expo, Fastener News, Fastener People, Fastener Show, International Fastener Expo