IN THE NEWS with Fastener News Desk the Week of July 18th, 2022
hdfadmin
I'm Lisa Kleinhandler, Editor-in-Chief at Fastener News Desk
It's IN THE NEWS the Week of July 18th, 2022
---
In Fastener News…
The Würth Group, world market leader in the manufacture and sale of assembly and fastening materials, was able to carry the growth momentum from their 2021 fiscal year into the first half of 2022 in spite of the unstable economic situation.
The Wurth Group recorded sales of EUR 9.9 billion in the first six months, corresponding to an increase of 18.4 percent compared to the same period of the previous year and of 17 percent adjusted for currency effects.
---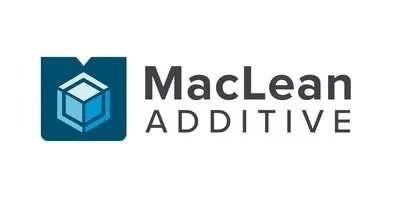 One of North America's top 100 automotive suppliers opens a cutting-edge manufacturing facility. MacLean-Fogg Company, is a leading supplier of fastener solutions, engineered solutions, plastic solutions and additive solutions for automotive, heavy vehicle, military and other industrial markets. MacLean-Fogg Announces the Grand Opening of their new Additive Manufacturing Operation. This new facility will be focused on the production of 3D printed components and tooling, as well as the distribution of MacLean Additive's award winning "Formetrix L-40" steel powder for tooling applications.
---
In Fastener Technology News….
Digital Commerce 360 reports that The road to success in B2B marketplace development can be a long one and the journey along the way maybe full of twists and turns and even dead ends. Bay Supply Co. is a prime example of a company dealing with – and overcoming – the challenges of building a lasting B2B marketplace. Bay Supply, an industrial distributor based in Farmingdale, New York, has been selling a wide array of fasteners to big and small companies since 1961. In December, it rolled out a new marketplace on BaySupply.com. It brings together buyers and sellers in what the company calls a disparate industry.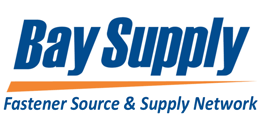 In less than a year of operation, Bay Supply's B2B marketplace has attracted about 50,000 buyers to its inventory of nearly 180,000 fastener products. Its products range from rivets, lock bolts and blind bolts to blind sealing plugs, rivet nuts, helical inserts, and key locking inserts.
Bay Supply chief operating officer says "We are onboarding about one or two sellers each week"
---
Join the International Fastener Movement at the 2022 International Fastener Expo! #IFE2022 is your opportunity to connect with industry leading suppliers & peers during this 3-day event! Save 50% off registration with FND Discount Code: FND50 Register NOW: http://bit.ly/3yWJVCY
REGISTRATION IS OPEN for the 41st edition of the International Fastener Expo which will take place in Las Vegas, NV October 17-19th. The IFE is Largest B2B expo of Industrial Fasteners and Tooling & Machinery in North America. Since 1981, the event continues to bring together the manufacturers and master distributors of fasteners and other related products and services with distributors and sales agents in the entire supply and distribution chain.
IFE Exhibitors! With more than 300 companies already registered, space is running out to exhibit at this year's expo. Don't miss your opportunity to make an impact at the largest B2B expo for #fasteners, tooling & machinery!
This year's expo is going to be bigger and better than ever and FND will be looking forward to awarding the 2022 Best Booth winners! The overall BEST BOOTH will be awarded a first ever Ultimate Championship Customized Belt. You're going to want to WIN the belt and the bragging rights for years!
Book your space today! https://fastenershows.com 
GET REGISTERED today! USE FND's Discount Code: FND50 and SAVE 50% off registration. Click Here:
---
FND GOES TRIPLE D AT IFE 2022 by Cris Young FND's Editor-at-Large and foodie has compiled a list of 'Diners, Drive-ins and Dives Las Vegas favorites including one from Guy Fieri himself. If you're planning to be at the International Fastener Expo you might want to keep this list handy!
---
In Fastener Event News …
The Southwestern Fastener Association is having their HAPPY HOUR networking event in TULSA, OK JULY 21 @ 5:30 PM – 8:30 PM For more info go to https://www.sfa-fastener.org
---
The Fastener Training Institute has a NEW webinar: Testing Fasteners which will be happening on Tuesday, July 26 11 a.m. to 1 p.m. CST. The two-hour technical webinar will explore the assortment of test choices for fasteners. Participants will learn about some of the key tests, hardness, tensile strength, shear strength and corrosion, that every fastener manufacturer or supplier should be familiar with. Get more info and register at FastenerTraining.org
---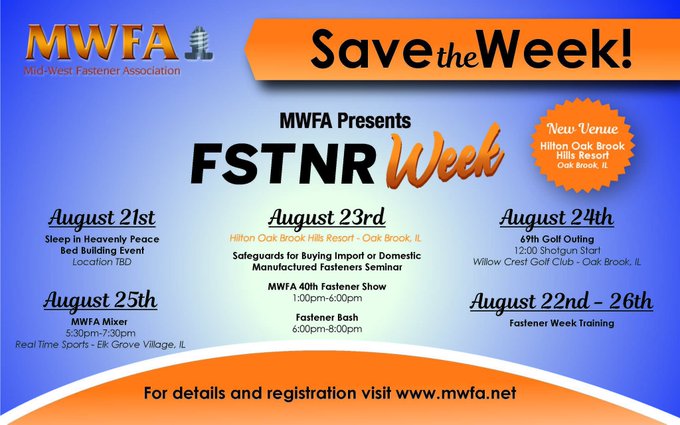 Save the dates: August 21-26th for the Midwest Fastener Association's FSTNR WEEK! Get involved in a Charity Bed Building Event that benefits the Sleep in Heavenly Peace Organization, plus A Fastener seminar, golf outing and lots more! 👉 Registration and more info: http://MWFA.net
---
The Fastener Training Institute's Fastener Training Week in-person training class is scheduled for August 22-26 in Chicago. The advanced technical training program is offered in partnership with Industrial Fastener Institute and is for fastener distributors, manufacturers, and end-users.
Fastener Training Week, hosted by the Mid-West Fastener Association, offers five intensive days of education and plant tours as part of the FTI Certified Fastener Specialist™ (CFS) advanced technical training program. Attendees will be eligible for the Certified Fastener Specialist™ (CFS) designation.
---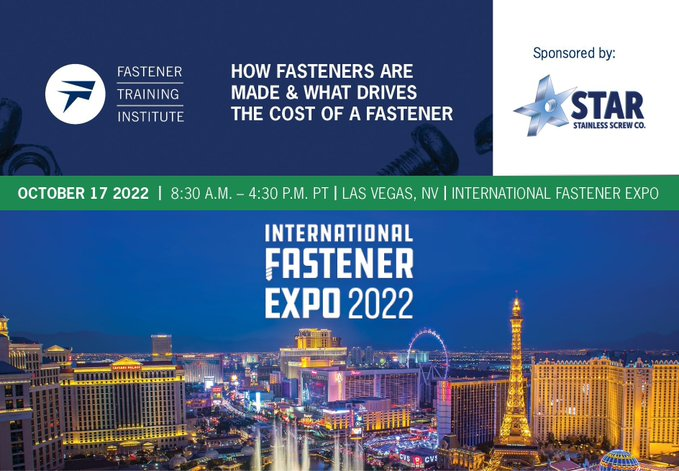 REGISTRATION IS NOW OPEN FOR FTI "How Fasteners are Made and What Drives the Cost of a Fastener CLASS at IFE2022. For Registration and more info go to: https://fastenershows.com/fti-class/
---
🏆 for the past 40 years the International Fastener Expo Fastener Hall of Fame has recognized professionals who have made significant and enduring contributions to the fastener industry. Who do you think should be honored with this prestigious award this year? To nominate go to FastenerShows.com. The deadline to submit nominations is July 30th.
---
The stories we featured in this week's episode of IN THE NEWS can be found at Fastener News Desk or in our Twitter feed @FastenerNews and on LinkedIn in the Fastener News Group!
---
Give your clients an outstanding customer experience that keeps them coming back every time…with the best user experience for buying industrial products online. Product Genius Technology grid technology allows clients to search, sort and buy 100's of products from a one-page buying experience.  PGT's services also include, data cleaning and preparation, consulting, and strategizing. Contact ProductGeniusTechnology.com or call 1-800-fasteners to find out how to get started today.
---
If you would like to share your company's events, news or sponsor an upcoming episode of IN THE NEWS or would like to add to the Fastener Museum me: lisa@fastenernewsdesk.com.
Thanks for tuning in to this week's episode of IN THE NEWS with Fastener News Desk.

Until next week, be well, be safe and Keep it Fastenating.
---
Tags:
FastenerExpo FastenerNews Fasteners COVID SupplyChain Taiwan distribution fastenernews fasteners distribution industrial $FAST fastenernews fasteners workforce training FSTNRweek leadership 
---
IN THE NEWS with Fastener News Desk the Week of July 11th, 2022
IN THE NEWS with Fastener News Desk the Week of July 4th, 2022