Field Announces New President and Executive Vice President
hdfadmin
Rockford, IL – Field Fastener, a family owned, global supplier of inventory management, technical support services, and complete supply chain solutions for fasteners and other "c" class items, has announced the company's leadership succession plan. Jim Derry, President and CEO of Field, has announced that Adam Derry will be promoted to succeed him as President, effective immediately. In addition, Chris Pauli will be promoted to Executive Vice-President and Chief Financial Officer. Jim Derry will remain the company's CEO. The new roles reflect the tremendous impact Adam and Chris have had on Field's growth and culture, and a testament to the confidence Jim and Bill Derry have in their ability to execute on its future growth plans.  
In 1990, Jim and Bill Derry acquired Field from Dick Field. Since that time Field has seen aggressive growth; achieving an 18% average growth rate per year due to its world class culture and staying customer centric. Field currently has operations in Rockford, IL, Tyler, TX, Florence, SC, Troy, IL, Monterrey and Monclova, Mexico, and Kaohsiung, Taiwan. Under Jim's leadership, Field grew beyond $100 Million, and rolled out the 30-Fieldamentals, which is at the heart of Field's culture. As CEO, Jim will focus on key customer relationships, acquisitions, and facilitating strategic planning. 
"It has been an honor and privilege to lead the Field Team for the past 8 years, I have had the best job on the planet!  It is the right time for a leadership change; Adam & Chris have been preparing for this change for years and are both ready to take over. The organization is also ready, our Culture is better than ever, our value proposition has never been stronger, and the future is very promising for Field. Adam & Chris will do a great job leading the Team going forward."      
 Adam Derry will take over as President of Field on May 31st, 2022. In this role, Adam will provide strategic direction for the entire organization, ensuring Field achieves its financial and organizational objectives. Adam will have overall accountability towards Field's operating plan, and ten-year strategic plan, as well as protecting and enhancing the Field culture as it continues to grow. Adam joined Field in 2006 and has been most recently serving as the Chief Customer Officer since 2018, and on its board of directors since its inception in 2015.  
 "What an honor it is to follow in the footsteps of my Dad and Uncle, and lead this incredible company. The impact and legacy that Bill and Jim have made on the Field team, our customers, and in our communities is immeasurable. We believe strongly that we are well positioned to continue our growth, and that our best days are ahead. We have a strong culture, a compelling value proposition, and have a clear vision that our team is bought into. Chris Pauli is a highly respected executive that knows our business extremely well, and I could not be more excited to partner with him."  
 Chris Pauli will take on the role of Executive Vice-President and Chief Financial Officer. In this capacity, Chris will be responsible for multiple functional areas including, operations, finance, account management, sourcing, implementation, information technology, our South Carolina, Texas, and Mexico locations, and our Taiwan sourcing and quality office. Chris also serves on Field's Board of Directors.  
"I am honored to serve our team in this new role. I am excited to work with Adam as our new President and the entire team to continue to grow this great company to new heights in the years to come. I am extremely grateful for all the opportunities Bill and Jim have provided me over the past 18 years. Adam and I have one of the best and brightest leadership teams I have ever had the chance to work with and I am certain they will help us achieve all our strategic goals and improve the lives our team members, their families, and the communities we serve."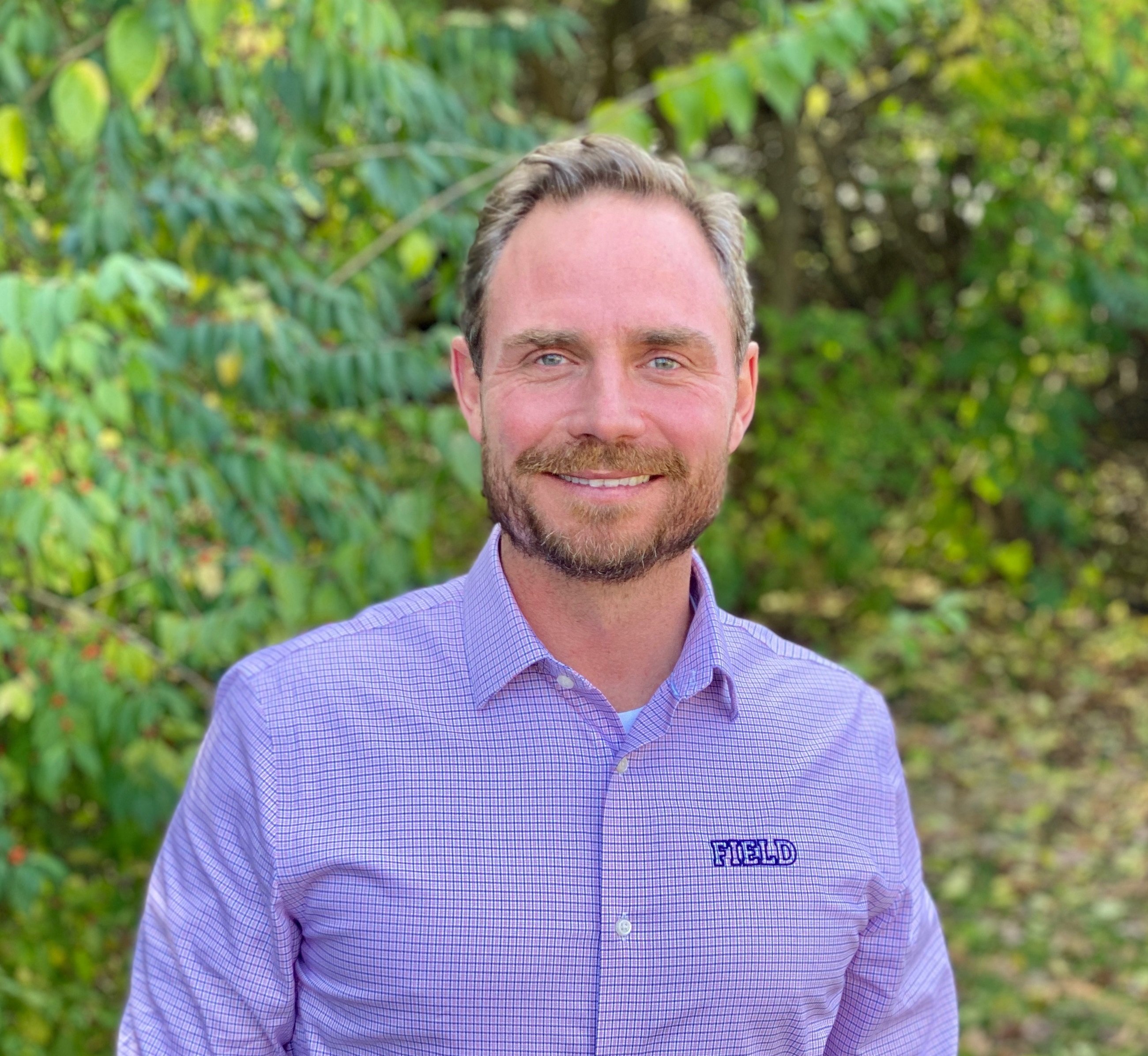 Adam Derry  
Adam joined Field in August 2006 in a technical sales capacity and has been focused on sustaining double digit profit growth ever since. In Adam's most recent role as Chief Customer Officer, he was responsible for sales, marketing, implementations, project management, engineering, quality, VMI/onsite services, and executing Field's acquisition strategy. Field's mission statement is to have everyone who interacts with us, LOVE us! Customer love played a significant role in helping Field achieve $100 million in 2019 and will continue to be a focus as Field grows to $300 Million by 2030. Adam has served on several boards, including serving as the President of the National Fastener Distributors Association (NFDA), the board at Hope for Haitians, and the board of directors at Field. Adam has a bachelor's degree in both Marketing and Management from the University of Iowa. He studied International Business during a six-month study abroad program in Turin, Italy. Prior to joining Field, Adam worked in a sales and marketing capacity for PSI Systems North America. Adam is married to his beautiful wife, Sara, and has four children. 
Chris Pauli  
Prior to coming to Field, Chris served as CFO for an aviation management/repair and real estate development company and a wholesale distribution company. Before his CFO roles, Chris worked for a large public accounting firm providing audit, tax, consulting, and acquisition assistance to clients.  
Chris Pauli joined Field in 2004 as the CFO overseeing finance, human resources, and information technology. During his time with Field, Chris has been instrumental in directing a building expansion, a new ERP system implementation, multiple acquisitions and integrations and handling legal issues and real estate holdings. Chris managed the establishment of our South Carolina facility and ERP system conversions related to acquisitions in both the US and Mexico. Our Mexico and Tyler, TX facilities have reported to Chris for several years and for the past year he has also overseen operations, account management and sourcing. Chris also manages our team member benefits, insurance and banking relationships. Chris has served on various community boards while CFO of Field. Chris has been married for 27 years to his beautiful wife Jen. They have two fantastic daughters, a great son-in-law and one granddaughter. 
---
---
RELATED CONTENT:
Field Fastener Named to Inc. Magazine's Best Workplaces for 2021
IN THE NEWS with Fastener News Desk The Week of August 30, 2021