IN THE NEWS with Fastener News Desk the Week of March 21st, 2022
hdfadmin
I'm Lisa Kleinhandler, Editor-in-Chief at Fastener News Desk
It's IN THE NEWS the Week of March 21st, 2022
WATCH NOW! FASTENERTV YOUTUBE CHANNEL: (8MIN-15SEC)
---
This week's episode of in the news is sponsored by Product Genius Technology. Enhance your website customer experience with the new view for industrial product search. Turn your sales team into product genius's when selling complex product categories online.
---
In Fastener News…
Nucor Named General Motors Supplier of the Year for the Fourth Year in a Row
Nucor Corporation (NYSE: NUE) was recognized as a General Motors (GM) Supplier of the Year for the fourth straight year. In addition, Nucor received the GM Overdrive Award for their partnership with GM on Econiq™, the world's first line of net-zero carbon steel products at scale. Nucor remains the only electric arc furnace steelmaker to receive the Supplier of the Year Award. Read more:
---
 In Acquisition news from abroad…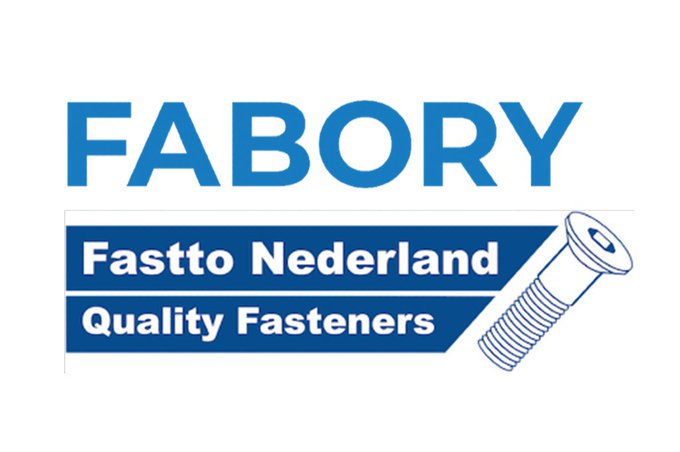 Fabory has signed an agreement to acquire Fastto of the Netherlands. Fastto is a recognized fastener specialist with a relevant product portfolio and strong customer advocacy. The Fabory-Fastto combination shows a strong strategic fit between two fastener specialists. Deep fastener expertise is coupled with a differentiated service level and application know-how.
Francisco Terol, CEO Fabory said "Fabory is impressed by the customer intimacy Fastto is known for. The team's enthusiasm and customer focus is inspiring. It is easy to understand how Fastto has managed to build longstanding customer relationships. We are proud to welcome Fastto to Fabory,". Read More:
Bufab has entered into an agreement to acquire all outstanding shares in the Danish company Pajo Bolte AS ("Pajo Bolte"), with annual sales of DKK 140 million. Read More:
---
In eCommerce News…
Find out how after 75 years fastener distributor Fabory is proving that they are 'Masters in #Fasteners & digital experience too! FND spoke with Richard Rijsterborgh, Sr. E-commerce Manager Read interview now: Featured at Fastener News Desk.
---
The past two years have certainly been a digital wake-up call for distributors and manufacturers. B2B buyers' behaviors have gone full on digital! Digitizing data and product information is key to the beginnings of your business's digital transformation. Data is the foundation to your company's digital growth.
Is your product data ready for eCommerce, a great user experience, investors, or marketplaces?
Product Genius Technology services include, data cleaning and preparation, consulting, and strategizing. Contact ProductGeniusTechnology.com or call 1-800-fasteners to find out how to get started today.
---
The stories featured in this week's episode of IN THE NEWS can be found at Fastener News Desk or in our Twitter feed @FastenerNews and on LinkedIn in the Fastener News Group!
---
In Association News…
There are lots of scholarship opportunities through industry associations:
The North Coast Fastener Association Scholarship Application for 2022 is now available for current NCFA Members. View application and review eligibility requirements go to NCFAonline.com
Women in the Fastener Industry announced that The Margaret Davis Scholarship application is now open! WIFI honors the memory of Margaret Davis of ISSCO, INC & BTM Manufacturing with a scholarship to Fastener Fair USA in Detroit, MI May 17- 19th. Scholarship awardee will receive travel, accommodations, and entrance to the expo. Deadline for applications is April 1st, 2022. Apply now for a scholarship at 👉https://fastenerwomen.com/scholarships
The Gilchrist Foundation Scholarship application is open. The scholarship was established to provide financial assistance for college education for persons involved in the fasteners industry (or children of those employed in this industry). Robbie and Gina Gilchrist's wishes are to give something back to an industry that provided so much to them. This perpetuating scholarship is the means by which to reward those who have the excitement and enthusiasm for the fastener industry experienced by Robbie and Gina. The Gilchrist Foundation will award one or more scholarships annually. For more info go to: http://www.gilchristfoundation.com/
For more scholarship opportunities check under the resources tab at FastenerNewsDesk.com
---
Are you a Young Fastener Professionals! Do you work at a fastener distribution company, manufacturer or industry provider and want to make a greater impact in the industry? Well, the Young Fastener Professionals organization is looking for young, motivated, self-starters, and team builders to help grow their organization on a national level.
Young Fastener Professionals (YFP) is committed to providing educational and networking opportunities for ambitious young professionals desiring professional growth within the fastener industry. They empower, advocate for, and provide opportunities for education and networking for young fastener professionals.
For more information contact the YFP at nfda-fasteners.org
---
Coming up next week…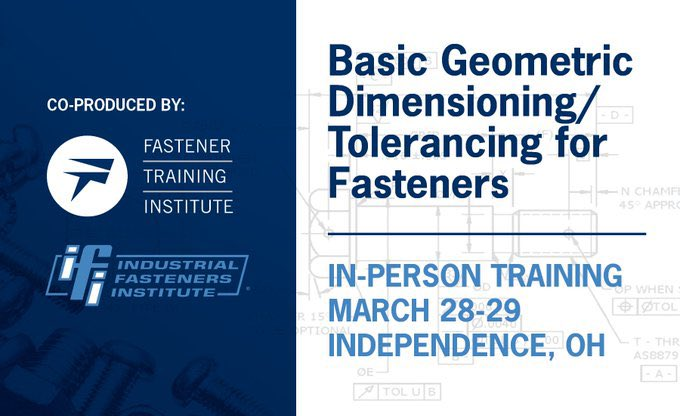 SAVE THE DATE🗓️ for a NEW class from the Fastener Training Institute and the Industrial Fastener Institute:  Basic Geometric Dimensioning & Tolerancing for Fasteners. Learn about datums, bonus tolerance, and the 14 different controlled geometric characteristics with real-world examples. 
In-Person Training | March 28-29, 2022 | Independence, OH
Details & registration ➡️ https://fastenertrainingevents.com/basic-geometric.htm
---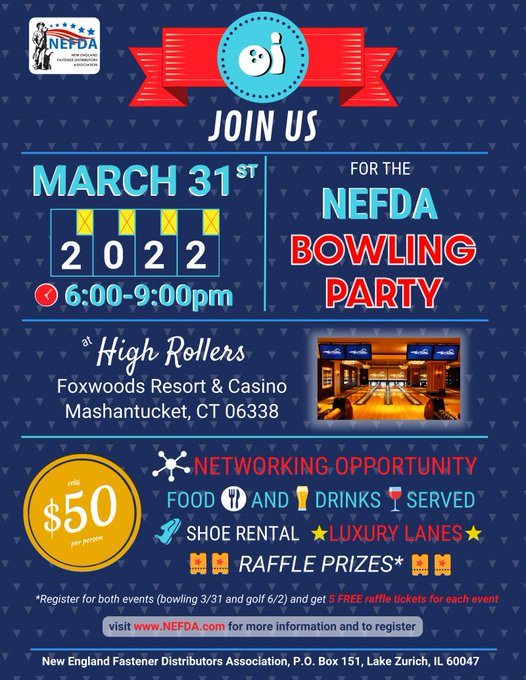 The New England Fastener #Distributors Association Bowling Party!
March 31st from 6-9:00P
To register for the event Go to: NEFDA.com
---
2022 marks the 40th anniversary of the IFE Fastener Hall of Fame, which recognizes professionals who have made significant and enduring contributions to the industrial fastener industry on a national or global scale. As part of the annual International Fastener Expo, the Hall of Fame inductees are selected from names submitted by people like you. Now is the time to nominate someone you think has made a difference in the fastener industry, through leadership, innovation, or education. Nominate online at FastenerShows.com. Deadline to submit nominations is July 30th.
---
If you would like to share your company's events or news, or sponsor an upcoming episode of IN THE NEWS, contact me lisa@fastenernewsdesk.com.

Thanks for tuning in to this week's episode of IN THE NEWS with Fastener News Desk.

Until next week, be well, stay safe and Keep it Fastenating.
---
RELATED CONTENT:
IN THE NEWS with Fastener News Desk the Week of March 14th, 2022